Individual wristbands for your graduation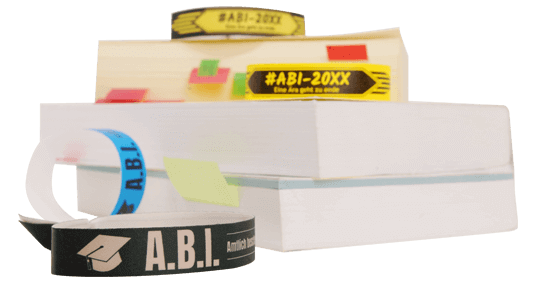 Is there any better reason to celebrate? You are having one hell of a graduation party in school and need suitable wristbands? You are only granted access when wearing a matching wristband? No problem! We offer you creative and
cool fabric wristbands for your graduation
.
Not every party needs a theme. But why not? Match our wristbands to your desired theme
(90's, Trash party – the crazier the better, Hippie party)
. We can also print time and location clearly legible on the wristbands.
You offer free drinks but only for invited guests? With our wristbands for your graduation you can keep track who was invited and who wasn't. After all, this should be one of the most enjoyable days of your life.
Choose the perfect wristband for your graduation:
---
Showing 1 to 4 of 4 (1 Pages)
Exclusive design
for your graduation party
High recognition factor
Adjustable to every theme
Cost-effective
Simple design tool